Why Water Based Tire Dressings are #Trending
---
---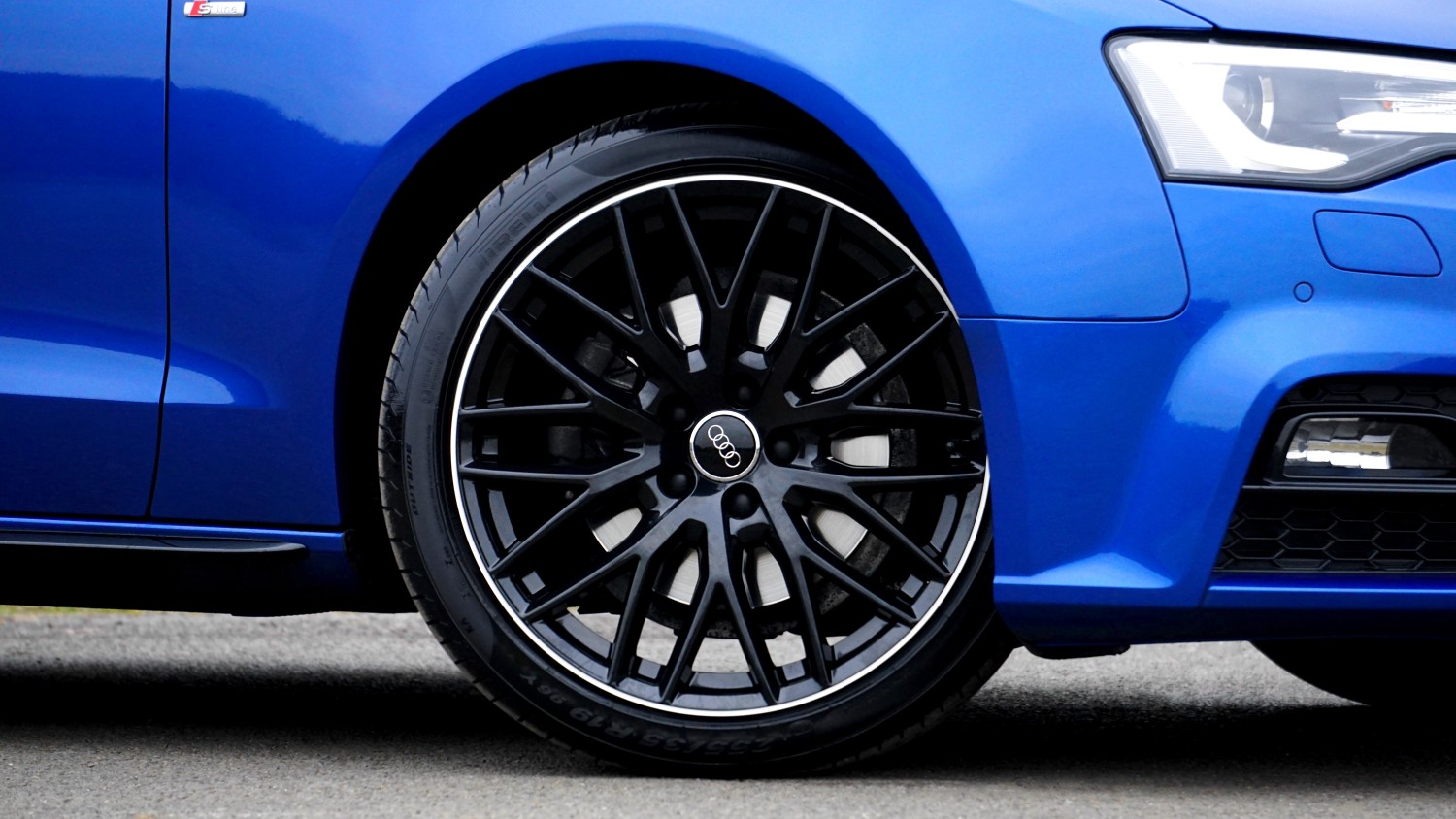 One of the First things you notice about a car is how good the tires look. In the last few years, the gold standard in tire dressing was to make sure that the tires are black and shine (to the point where they look wet for days after). However, lately there has been a new trend appearing: a matte or low-gloss finish.
Why the switch?
High-Gloss Tire Shines are usually solvent-based and have a high silicone content. The more silicone in the dressing, the longer it lasts making it a great choice for the frequent car washers. Usually the more silicone in a dressing, the more expensive it is but if you are using a high-quality professional dressing, like Clear Dressing or Back To Black, a little will go a long way and to be honest, they make the tires look great. These high gloss dressing will always be a popular option but there are a few reasons people are choosing to move away from the high-gloss look:
High-Gloss can attract dust. Like we said, this choice is great for the frequent car washers because the results are long-lasting. But for the people who don't necessarily want to wash their car frequently after it has been detailed, the tires might be the first place you notice dust and dirt.
Safer Options. The shiniest dressings are usually solvent-based. They are flammable and not the most people-friendly products to apply. For the detailer, breathing in solvents consistently is bad for your health.
Price Point. Usually a water-based dressing is going to be less expensive. It becomes even more economical because you can usually dilute it with water to get even more bang for your buck.
Other Recommendations:
Before anything else, if you are going to try switching to a low-gloss finish, you need to make sure you are getting the tires REALLY CLEAN (personally, our favorite tire cleaner is Brake-R Non Acid Tire and Wheel Cleaner ) Higher-gloss dressings are more forgiving and can hide missed spots more easily than low-gloss options. Also, if the tire mould release agent isn't completely taken off before the dressing is applied, the dressing will not stick to the tires. If you have any questions about products to clean tires, give us a call.
If you specialize in detailing, it's a great idea to ask your customers what they prefer. From our experience, people either "love it or hate it" when it comes to extremely shiny tires. To keep is simple, you can stick to something like Appeal Super Concentrated Dressing.It is one of our most premium dressings but becomes very economical once diluted. For those customers who love the shine, you can use it straight or cut 1:1. For customers who prefer a low-gloss finish, you can dilute it up to 1:5.
If you are looking for just a low-gloss finish, you might want to try Blue Sapphire Dressing . This product can be used straight to give a fantastic satin gloss on tires and can be diluted 1:1 for interior vinyl. Blue Sapphire is our most popular water based dressing and wont disappoint.

Why Even Use A Tire Dressing?
We know what your thinking. If the point of a tire dressing is to leave the tire shiny, why even bother with a low-gloss dressing and why not just leave the tire squeaky clean? Dressings do mare than just make the tires look good. They act as a protective layer on the tires. They catch dirt and dust before it hits the tire, making it easier to clean. Tire dressing also prevents fading on the tires original luster and adds moisture to revitalize the rubber and prevent cracking.
---