Annual Skeeter Eater Pre-order Sale.
---
---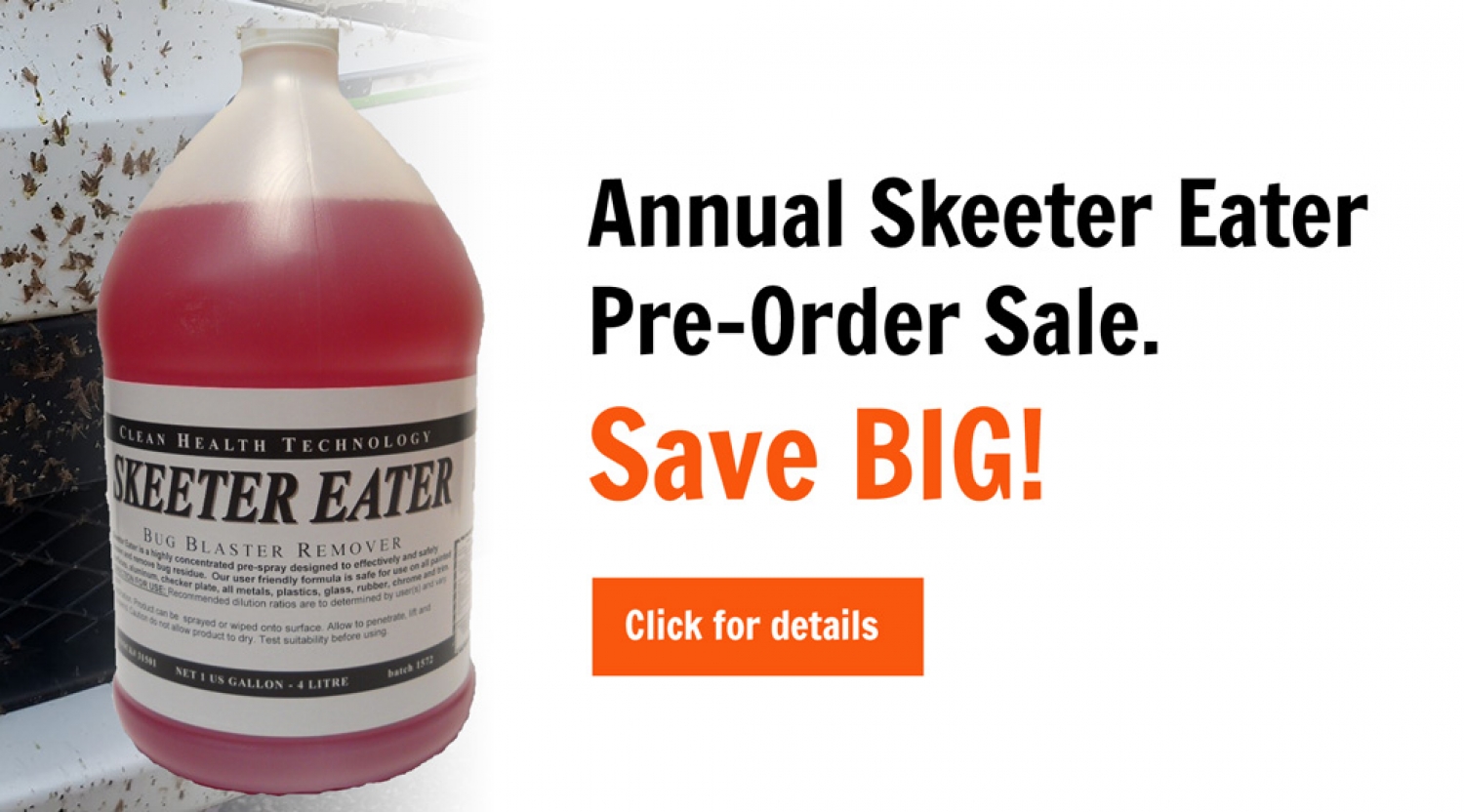 Prestige Chemicals is once again happy to offer our spring Skeeter Eater pre-order sale. This is the best time of year to get in on some great savings before the bugs start wreaking havoc on your bumpers and windshields. Be ready for summer, order your summer supply of the best bug remover on the market today!
1 gallon jugs - Buy a case of 4 and get 30% off!
5 gallon pails - Buy one get one 20% off!
55 gallon drums - Buy one for $80 off!
Purcahse 4 drums and get 20% off (that's over $100 per barrel!)
New to Prestige? click here to learn more about Skeeter Eater and proper bug removal.
Due to a late start of spring we are extending our pre-sale pricing until May 31st!
---